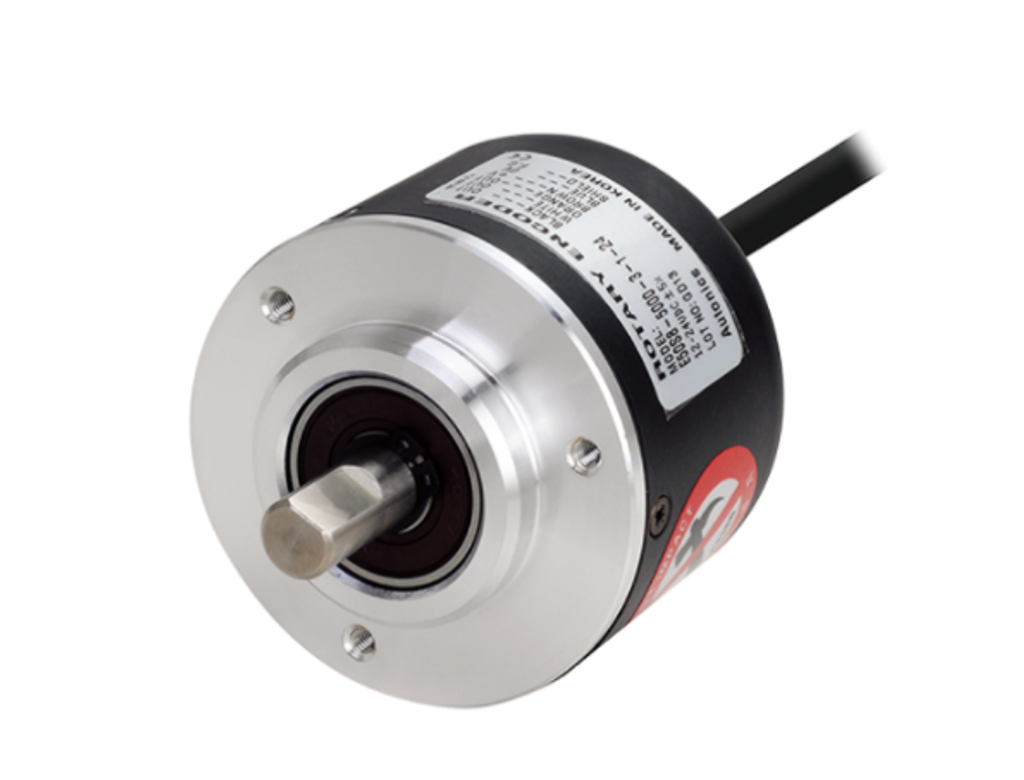 New
Autonics E50S8-600-3-N-24 (600P/R) Rotary Encoder
| | |
| --- | --- |
| Shaft outer diameter | Ø8mm |
| Max. response frequency | 300kHz |
| Max. allowable revolution | 5000rpm |
| Starting torque | Max. 70gf.cm(max. 0.00686N.m) |
| Resolution | 600P/R |
| Output phase | A, B, Z |
| Control output | NPN open collector |
| Power supply | 12-24VDC ±5%(ripple P-P: max. 5%) |
| Connection type | Axial cable type |
| Protection structure | IP50 |
| Approval | |
| Environment_Ambient temperature | -10 to 70℃, storage: -25 to 85℃ |
| Environment_Ambient humidity | 35 to 85% RH, storage: 35 to 90% RH |
| Accessories | Ø8mm coupling, Bracket |
| Weight | Approx. 363g(approx. 275g) |
※Make sure that max. response revolution should be lower than or equal to max. allowable revolution when selecting the resolution.
[Max. response revolution (rpm) = Max. response frequency/Resolution × 60sec]
※In case of axial cable type, axial cable connector type, they are available to order the option protection structure IP64.
※The weight includes packaging. The weight in parenthesis is for unit only.
※Environment resistance is rated at no freezing or condensation.